About Us
With the passion and dreams, CHIA-LUNN INDUATRIAL CO., LTD. was established by Mr. Wen Chen Hung in 1978 in Taiwan.
Our core value is to provide superior products with safe quality and customer-oriented services, and these have been staying the same with us as always.
With the contribution to the industry field over twenty years, it's our honor to be recognized and trusted by our customers worldwide.
Our products are not only diversified but also professional and manpower-saving to maximize the performance with minimal power and time. For products and services, we demand ourselves with the strictest standards.
In CHIA-LUNN, the only one would strive us to provide the outstanding products and service is our most valued asset – THE CUSTOMERS!
If you are interested in products and distribution cooperation, please feel free to contact us.
---
1978: CHIA-LUNN INDUATRIAL CO., LTD. was established, manufacturing parts of hydraulic tools.
1980: Developed to manufacture OEM hydraulic tools.
1985: R&D Dept. established, including design and developing new hydraulic tools.
1997: Own brand JACKRAM with global sales started.
2002: Cooperated with Super Unique and created brand of POWERRAM for the market of industrial hydraulic tools.
2010: With profession and passion, we extend the overseas markets to become the famous brand of ODM & OEM for the hydraulic tools.
2021: The acquisition between Chia Lunn and Super Unique had been effected on July 1st.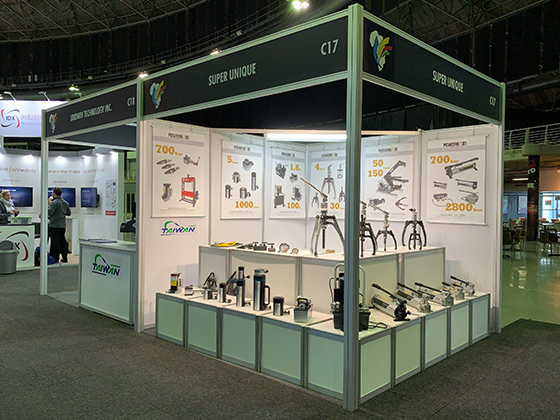 AAF2019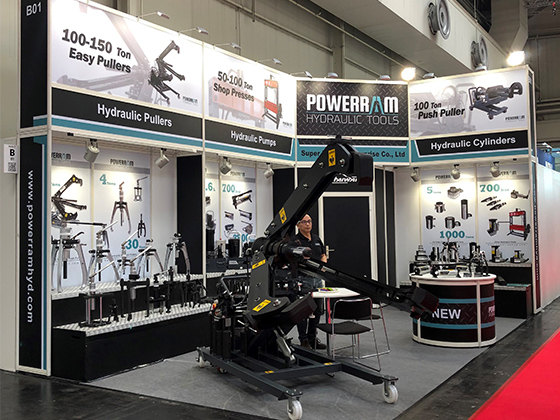 Hannover Messe 2019